Avoid unsightly butt joins with Mitchells EchoPanel® easy fit chamfer edge range.

Allow for easy installation with a beautifully resolved panel to panel join creating an elegant shadow line. The chamfered edge range on these acoustic wall panels make them compatible with other precision cut designs and are available in 12mm and 24mm thickness depending on acoustic requirements. Square edge and custom chamfer designs also available on request.
SPECIFICATIONS:
Length (Chamfered Edge): 2780MM (+/-2MM) X 1180MM (+/-2MM)
Width (Square Edge): 1180MM (+/-2MM)
#Note Align is 2750 x 1180mm
Thickness: 12 & 24mm (+/-7%)
Colours: Available in any of the 12 & 24mm EchoPanel colours
CHAMFER DETAILS:
*Align / V55 is designed to match existing Longitude, Latitude, Meridian, Empire, Palace & OHM.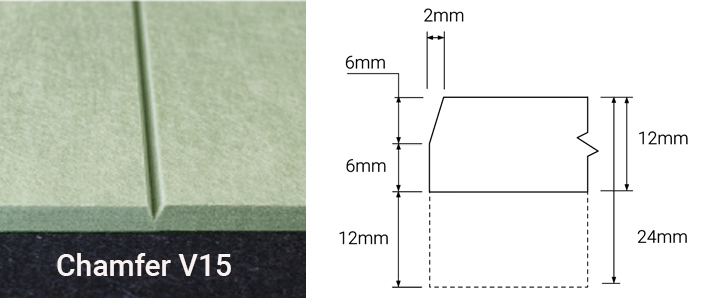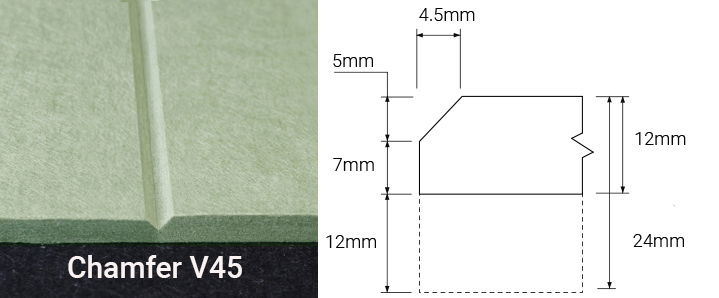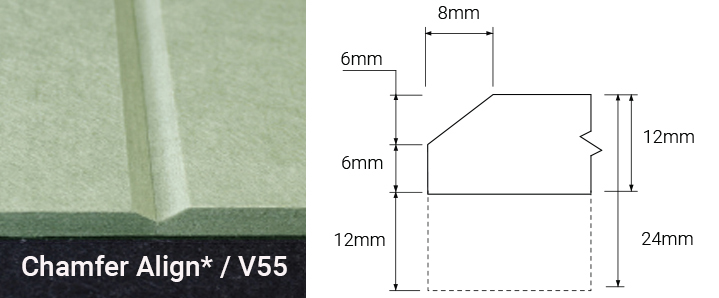 *Matches Longitude, Latitude, Meridian, Empire, Palace & OHM